Yeah! Body slam that craving for French fries. I got a real kick out of the above picture. I have to admit, when I started this blog, I had no idea what an impact it would make in my life. I just love being part of such a supportive online community and I find that I really enjoy visiting other blogs. I can easily spend an hour or two following some wonderful people as they tell stories of their own journeys. There are so many people out there that are so open and honest as they strive to live healthier lifestyles. They've also shared some great tips and delicious recipes and it's all so inspiring. It truly keeps me motivated. Just knowing that I'm not alone in this weight loss battle is so encouraging.
When I was blog hopping, I found the chart below on Linda Claxson's blog. I thought it was pretty cool and she was nice enough to allow me use it. You can visit her at skinnygirlwhereartthou.blogspot.com. (I just love the title of her blog.) I'm going to wait until this weekend to weigh myself, though. Weekly weigh ins are less stressful for me and I was going nuts before when I was jumping on the scale every morning.
Inspiration picture:
Matthew Briggs before weight was 434 pounds.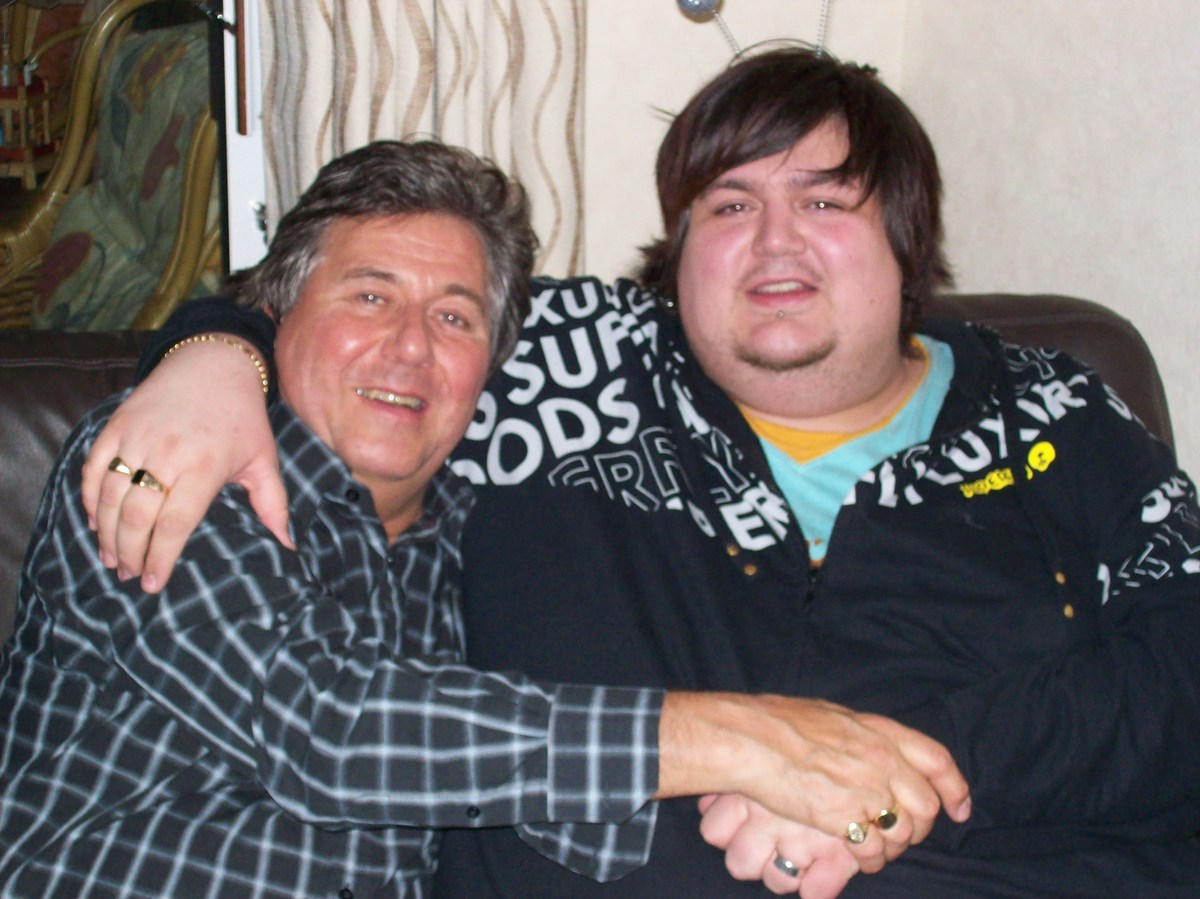 Breaking Point:
In 2009, after we'd returned from a Christmas party, my stepmom tagged me in some photos on Facebook. I was stunned by the one of me and my father (above). I'd fooled myself into thinking I wasn't that much bigger than him -- but the truth was, I was actually twice his size. That night, my dad asked me the simplest question: "Are you happy?" I had to admit that I wasn't. I didn't really have a life; I would go to work and come home. I wanted to change, but I didn't know how.
How I Lost It:
My stepmom had been a member of
Slimming World
, and asked if I wanted to come along to find out about it. I'd never heard of it, and I was a bit skeptical -- especially when I found out there were all of these foods that you can eat in unlimited amounts. I kept it simple to start, eating meat and two vegetables or pasta dishes while making my own sauce. In the first week, I lost 12 and a half pounds. When you eat all this food, you're thinking, "There's not a chance I've lost any weight. I've been eating three full meals a day." But I started losing about 15 pounds a month on average. I've now rediscovered a love of cooking; my signature dish is homemade chicken curry and rice. I also snack on lots of fresh fruit during the day. As for my energy level, I did my first half-marathon this year and I hope to do the New York marathon next year. I actually enjoy going to the gym now!
This is Matthew after losing
245
pounds. (According to the chart, he lost Arnold Schwarzenegger.)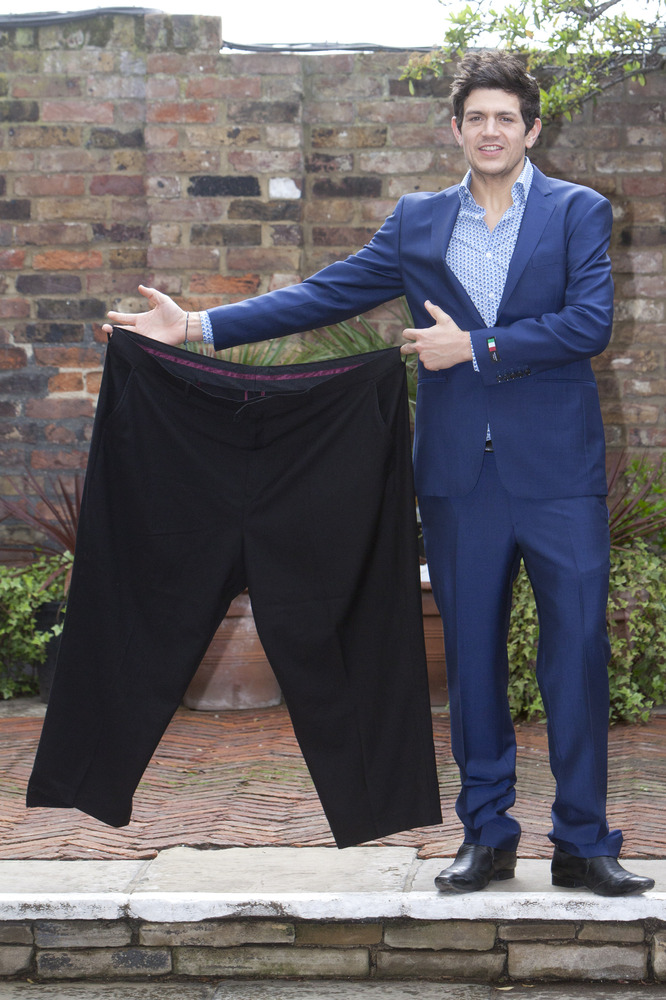 Daily Food Journal:
Breakfast:
Special K with berries. decaf
Lunch:
Tuna on multigrain, 1 kiwi
Snack:
6 saltine crackers, 1 Tbs peanut butter
Dinner:
1 Veggie burger, roasted carrots and hot tea with honey
Notes:
Tonight, my exercise was cleaning the apartment. I figured I'd better get some of the chores started before the holiday. I don't like to be overwhelmed and have to do everything the day before. So after dinner I went ahead and cleaned and mopped the kitchen and bathroom. Then I vacuumed the whole apartment (holding my stomach in the whole time... great ab workout), and dusted. I'll save the laundry for tomorrow.
Workout like your life depends on it. BECAUSE IT DOES.