Okay, I remember that it's Sunday and I'd already made up my mind to weigh myself today, like it or not. Once again, I'd been avoiding the scale and my meter since I goofed up on the 4th of July. I'm a little disappointed with the numbers, but it is what it is. It just pushes me to work a little harder this week.
Weight:
179.5
Glucose:
132 (Higher than it should be.)
Inspiration picture:
Eli Sapharti lost 110 pounds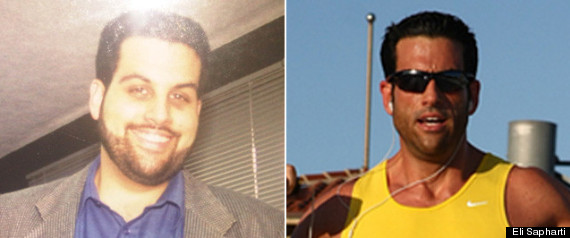 Eli's before weight was 290 pounds. I've included part of his interview below.
How I Gained It:
I suffered with obesity much of my life and, like many who have battled with being overweight, tried almost every diet in existence. I "joined" the gym quite a few times, which is not the same as
going
to the gym and actually exercising. I ate lots of sugary cereals, cookies, fast food, pastries, potato chips, pizza, candy and soda. I suffered with many ailments associated with obesity, including high blood pressure, pre-diabetes and depression.
Breaking Point:
After many failed attempts to lose weight, in 2008 I had an epiphany while traveling on business. I was at the airport in Miami and before boarding my flight, I went to buy a bottle of water. The clerk at the kiosk, a cute girl, said to me, "You're really good looking for a
big
guy." Most obese guys would have taken that as a compliment. All I heard was "You're FAT!" The entire trip I kept hearing her voice saying, "You're FAT! You're FAT!" I was disgusted with myself. It's not like I didn't know I was fat before, but at that moment it just hit me!
How I Lost It:
The first thing I committed to was walking for 15 minutes every day. My 15 minutes of walking became 20 minutes, then 30 minutes. Walking eventually got boring, so I decided to start "jogging" (many people walk faster than I was jogging). I was only able to manage jogging for a few seconds at a time before I was so tired and out of breath that I had to walk. As soon as I recovered, I would start jogging again for a few seconds and repeated the cycle until my 20 or 30 minutes were up. It eventually became a bit easier to jog for a longer time, and I eventually was able to jog one mile non-stop. As I became more fit, my nutrition became better. I am now a fit 180 pounds. I have transformed my body from obese and sick to fit and healthy. Now, I am no longer sick with high blood pressure, pre-diabetes or depression. I can not only walk a flight of steps without losing my breath, I can
sprint
a flight of steps without losing my breath.
This is Eli after losing 110 pounds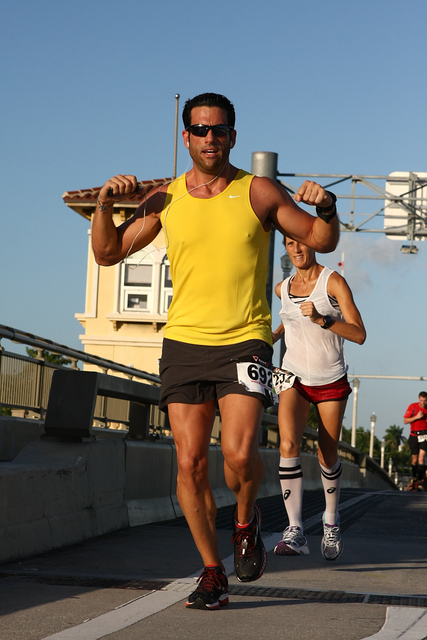 Daily Food Journal:
Breakfast:
Special K with berries, decaf
Lunch:
Tomato basil hummus with red leaf lettuce and tomatoes, side of watermelon
Snack:
6 saltine crackers, 1 Tbsp. of peanut butter
Dinner:
1 Garden veggie patty (no bun or cheese), roasted vegetables and a hot cup of green tea with honey (I really love vegetables cooked this way. I could eat these every day... seriously.)
Notes:
Well today went well and now I'm about to exercise. So take care and have a great evening.
Doing nothing is easy. That's why so many people do it.